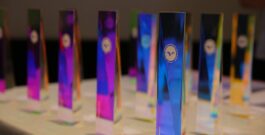 25.6.17
International Competition   Best Film Award – The Serendipity Award Wild Tides/ Lu Po-Shun For its youthful spirit and its innocence,
22.6.17
Thursday 12:00 Red Apples\ USA The Fishermen\ Czech Republic 7 centimeters\ Turkey Dilapidated\ Norway Big Sister\ Israel 14:00 The Art
The International Student Film Festival was founded in 1986 by the students of Tel Aviv University's Department of Film and Television in order to promote academic artistry here and across the globe. Today, the festival is considered the greatest of its kind and it is one of the top three in its field. The festival is a non-profit organization and is produced and managed by volunteer students filled with passion for the art of film. The festival is characterized by young, fresh energy that distinguishes it from all other cultural events that take place here and around the world.
Read more


Tickets Sale 
Tel Aviv Cinematheque
Website :www.cinema.co.il
Tel Aviv Cinematheque Ticket Office 8:30- 22:00
Phone : +972 (0)3-6060800, ext. 0

Address
The Steve Tisch School of Film & TV / Tel Aviv University
Mexico Building, Room 20
Phone : +972 (0)3- 640-9936
Email: [email protected]
Festival Center
Tel Aviv Cinematheque
2 Sprinzak Street, Tel Aviv