The International Competition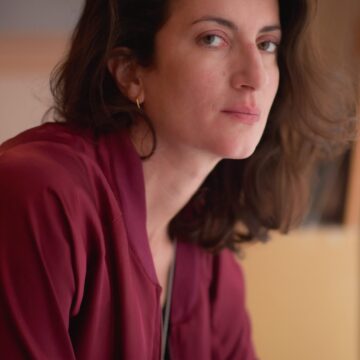 Judith Lou Lévy
Born in 1985 in Paris, Judith Lou Lévy created Les Films du Bal in 2011 after her studies at Sciences-Po Paris. Associated with Eve Robin since 2016, they have notably produced "Atlantics" by Mati Diop and "Ahed's Knee" by Nadav Lapid, and have respectively won the Grand Prix and Jury Prize of the Cannes Film Festival in 2019 and 2021. Judith has also produced many shorts films, and other feature films such as "Zombi Child" by Bertrand Bonello.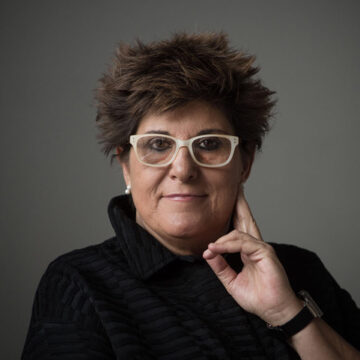 Rosa Bosch
In the decades since her debut at AFI FEST and Deputy Director of the London Film Festival, Rosa Bosch has amassed a wide range of experience in the sales, distribution and production of independent films including Amores Perros, The Devil's Backbone, Calle 54, Buena Vista Social Club and Lost in La Mancha.  During her tenure at HBO Films, she added the studio titles Elephant, Maria Full of Grace and American Splendor to her roster.
She is a member of the American Academy of Motion Picture Arts and Sciences and part of the European Events Committee.
With her consultancy company Rosa Bosch International she has been involved with the Matt Dillon-directed documentary El Gran Fellove. The Berlinale Award winner and Oscar nominated the Quiet Girl and the recent Cannes Film Festival Classics Anita.
Anticipating the outcome of Brexit she relocated to Valencia (Spain) in 2021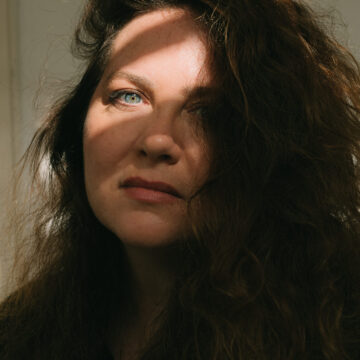 Shiri Nevo Friedental
Shiri Nevo Friedental is a director, screenwriter and lecturer. Graduate of the Minshar Film School, and formerly a criminal lawyer. In 2022, her feature film debut, "All I Can Do", premiered at the Jerusalem Film Festival. The film was distributed in the U.S and continues to be distributed around the world. The film is an expansion of her graduation film, "The Prosecution", that participated in TISFF in 2015. Nowadays, Shiri is working on her second feature film and on a television series.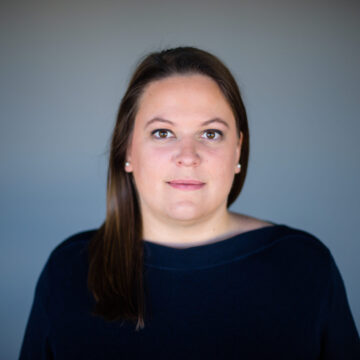 Svenja Böttger
Svenja Böttger is the managing director of the Max Ophüls Preis Film Festival, the most important festival for up-and-coming German-speaking filmmakers for the last seven editions. In addition to teaching and lecturing at various film schools and universities, she is also a regular jury member at film festivals and foundations. She advises filmmakers on festival distribution strategies and co-initiated AG Filmfestival, the nationwide association of film festivals in Germany, in 2019.
Born in Berlin in 1988, Svenja Böttger studied at the Film University Babelsberg Konrad Wolf. After working for and managing various smaller film festivals and industry events, she took over as director in Saarbrücken in 2016. Before that, she gained production experience in different film and television projects, among others at Endemol Shine Germany and at the Berlin production company One Two Films.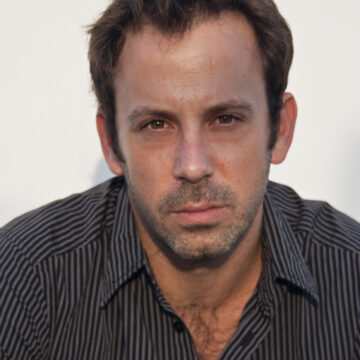 Yona Rozankier
Yona Rozankier was born in 1981 in Kibbutz Yehiam. A graduate of The Steve Tisch School of Film and Television, he is also a banana specialist and a lifeguard.
His shorts were screened at Cannes' official competition, Cannes' Director's Fortnight, TIFF, Venice, Clermont-Ferrand, TSIFF and more.
"The Dive" (2018) his debut feature film, won two awards at Locarno, four awards at the Jerusalem Film Festival including Best Film, and was screened in TIFF, AFI, JeonJu, Seattle, Cleveland, Warsaw festivals, among others. "The Road to Eilat" (2022) was selected for the Cannes Atelier, won first prize in the Sam-Spiegel Film Lab. It won three awards at the Jerusalem Film Festival, including Best Film, and was nominated for 11 Israeli Academy Awards. He is also co-creator of "Kibbutznikim", a 40 episode daily drama which was HOT's (the Israeli Cable) most watched series of 2020.
The Israeli Competition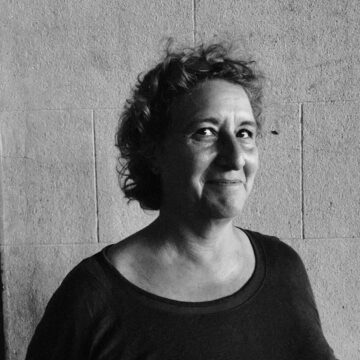 Dominique Welinski
In 2012, after more than 20 years in distribution, Dominique Welinski founded DW, a production and consulting company. Since then, she curates and produces the Factory program which open Director's Fortnight in Cannes since 2013, but is currently on hold, due to the pandemic. She's a consultant and pitch trainer for various workshops and labs. She produced or co-produced among others: Sanjeewa Pushpakumara Burning Birds and Peacock Lament (Sri Lanka), Alireza Khatami's Oblivion Verses (Iran), Midi Z Road to Mandalay (Myanmar), John Tengrove The Wound (South Africa), Suba Sivakumaran House of my Fathers (Sri Lanka), Yona Rozenkier The Dive and Decompression (Israel), Karaoke by Moshe Rosenthal (Israel) and Day After by Kamar Ahmad Simon (Bangladesh). DW is developing films in Israel, India, Kenya and Bhutan…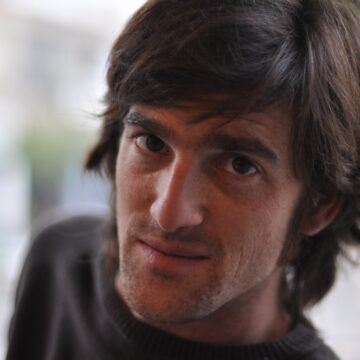 Elad Keidan
Elad Keidan is an Israeli filmmaker. Graduate of both the Sam Spiegel Film School and Tel Aviv University, his short film 'Anthem' won the Cinefondation section at Cannes film festival in 2008, as well as the Israeli Competition in TISFF. His first feature 'Hayored Lema'ala' was part of the official selection at Cannes 2015, and won the Haifa film festival along with three Ophir Awards. In 2018 his short film "A Wish and a Half" was screened in the Independent Short Film Competitions in Haifa Film Festival and TISFF. Elad teaches at Sam Spiegel, Minshar & Sapir College. The Iranian director Mohsen Makhmalbaf said that Keidan's films is distinguished by 'an original and lucid outlook on the absurdity of existence'.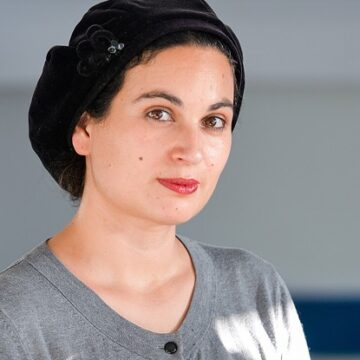 Marlyn Vinig
Critic, researcher and creator, author of four published books, two of which are about ultra-Orthodox cinema ("Orthodox Cinema" and "Own Cinema – The New Female Wave of Ultra-Orthodox Cinema", Resling Publishing). She has written reviews and articles about cinema on a variety of platforms, as well as screenplays, poems and short stories, and has served as a judge at film festivals in Israel and abroad, as well as a lecturer and mentor at film funds. She was a member of the Israel Film Council and is currently a member of the Council of the Second Authority for Television and Radio. These days she is engaged in research in the field of the philosophy of cinema and is working on a new feature film.
The Short Independent Competition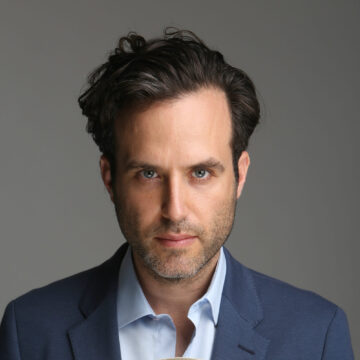 Benjamin Freidenberg
Film director and scholar, graduate of the Sam Spiegel Film & Television School with a Master's degree in linguistics from the Hebrew University of Jerusalem. His PhD research in the Romance Studies department at the Hebrew University targets film language and its historical linkage to visual languages (Hieroglyphs, Maya and Asian script) which were mentioned in the comparison to cinematography.
Freidenberg is a lecturer at the Screen-based Arts department of Bezalel Academy of Arts & Design and heads East Jerusalem pre-college program of the Sam Spiegel Film & Television School. His graduation film "Guided Tour" won first prize in the International Competition of the Tel Aviv International Student Film Festival, 2010.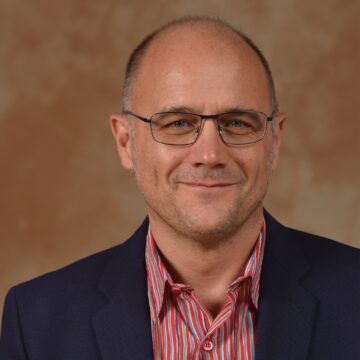 Christophe Leparc
Christophe Leparc has been working in the film industry since 1990, specializing in the organization and programmation of film festivals: has notably worked for International Women Directors' Films Festival of Créteil. Since 2007, he has been the Managing Director of Directors' Fortnight, the other sidebar of the Cannes Film Festival. He was appointed Director of Cinemed in 2016, and has been a Member of the board of European Film Academy since 2019.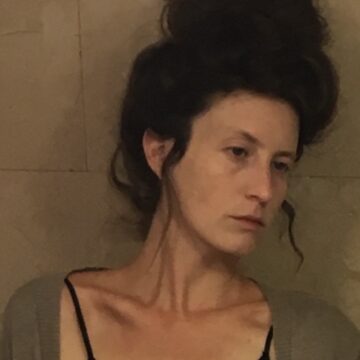 Hadar Morag
Graduated with honors from the Tel Aviv University's Film Department, Morag directed "The Silence" (Cannes, Cinéfondation 2008), "Why Hast Thou Forsaken Me" (Orizzonti, Venice 2015), "It's Time You Died Already" (nominated for the Israeli Oscars 2022 and won Best Short Film Award in Haifa IFF 2021, Cinema South FF 2021 and TISFF 2022). "Tzipora and Rachel Are Not Dead", which won the TLV Rough Cut DOC Lab DocAviv 2021, will be premiering at DocAviv's official competition this year, 2023. "Talitha Kumi", is her 2nd feature film and is now in pre-production (developed at the Jerusalem International Film Lab, which won the Berlin three month 24/7 residency 2018 by the Medienboard and the FFA, Berlinale Script Station 2019. participated in the Greenhouse Development Program). Morag works as a script consultant at the Israeli film funds. She is a social activist and lives in Jaffa, works and volunteers with Palestinian families in need and with women in the prostitution cycle.
The Experimental Film & Video Program Courtesy of Miki Roitman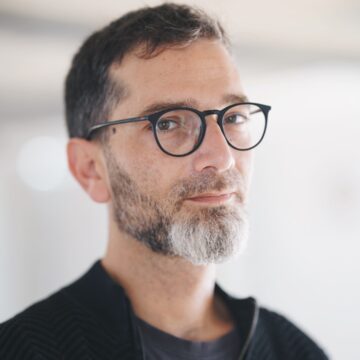 Ran Kasmy Ilan
director of the Herzliya Artists' Residence.Kasmy Ilan graduated from Bezalel Academy of Arts and Design, and has over a decade of experience creating and leading multidisciplinary projects, socially engaged art, and informal education. Between 2007 and 2015 Kasmy Ilan was a member of the Israeli Center for Digital Art, where he co-initiated and directed the Jesse Cohen Project – a project of art that operates out of a sense of accountability and comradery with the community in which it exists. As of 2015, Kasmy Ilan serves as director of the Herzliya Artists' Residence, a creative and constantly-changing space that supports the creation, production, display and distribution of contemporary art. It runs artists' residency programs, a gallery, and artist studios.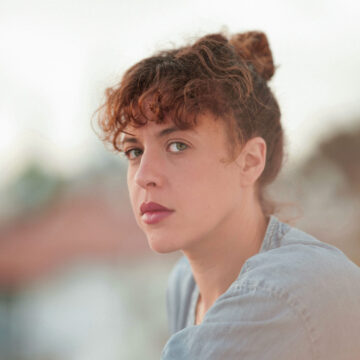 Ruth Patir
Video & multimedia artist, filmmaker and lecturer, who works on the thin line between the personal and the public. She uses multiple disciplines in her work, such as software development, 3D animation, artificial intelligence and documentary-style formats.
Born in 1984 in New-York, she graduated from the Bezalel Academy in 2011 and has an MA in New Media Studies from Columbia University in New York. Her film Sleepers (2017) was commissioned for Danscape Projects, New-York, and was awarded the Experimental Cinema and Video Art Award at the Jerusalem Film Festival. Her latest solo exhibition, "My Father in the Cloud", was exhibited this year at the CCA Tel-Aviv Yafo.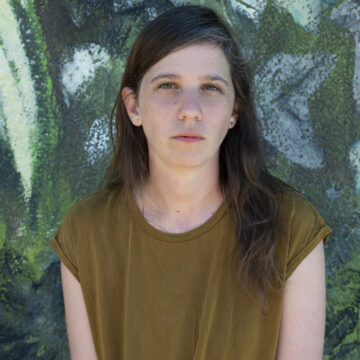 Tal Alperstein
Alperstein is a multidisciplinary artist, working with performance and video. At the center of her interest is the encounter between the cinematic and the performative, and the way in which they illuminate or distort each other.
Alperstein has presented her work at exhibitions and festivals in Israel, Europe, and East Asia. Her last solo exhibition was shown in Liebling Haus Tel Aviv in 2022. Her short film "Home Movie" won the 2021 Videodrunk Festival of Alternative Cinema in Ontario, Canada. Her video works have been screened at the Art Biennale in Kaunas Lithuania, at NEXT! Doc-Aviv Festival, and at D'EST Plovdiv Bulgaria. Alperstein received grants for her work from The Rabinovich Foundation, Tel Aviv Municipality's Special Projects Factory, and HaPais Council for the Culture and Arts.
The International Digital Media Competition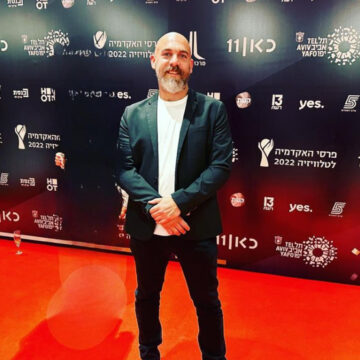 Alon Saranga
visual artist working with 3D and compositing, with over 18 years of experience in commercials, promotional videos, television and interactive films. Alon specializes in visual effects simulations, compositing and animating using the softwares Maya, After Effects & Unreal 5.
He has been nominated four times for the Israeli Academy Awards and won an Emmy for the first season of Tehran. He has also worked on the Light & Sound Experience at the Dead Sea Visitor's Center, a series of commercials starring Morgan Freeman, and on "Virgins", Maor Zaguri's debut film.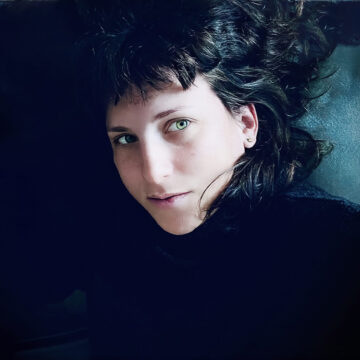 Noa Haber
Award-winning motion designer & visual artist with over a decade of experience in the design industry. She studied visual communication at Shenkar and specialized in illustration at SVA New York. Noa manages a boutique studio for branding and designing films, animated videos, TV promos, series openings and more. She has contributed her creative skills to countless film and TV productions and collaborated with industry-leading companies worldwide. Her work has earned her several awards and honors, including the PromaxBDA Gold Award. In addition to her work in design, Noa is also an artist who has exhibited her works in galleries and exhibitions. In addition, she lectures at universities and at professional conferences.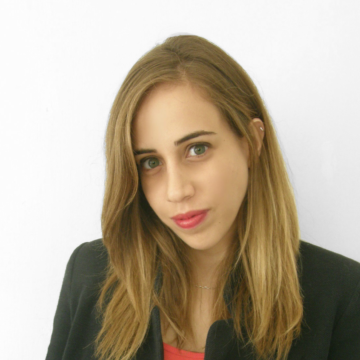 Shay Segal
Creative technologist, working at the intersection of design and technology. Currently, she serves as Head of XR at Resight, a technology startup that focuses on developing a spatial engine for creating advanced AR experiences. She holds a Master's degree in computer game development and design from Shenkar College of Engineering, Design and Art, where she teaches development and design for XR. She is also an independent studio owner, artist and gamer.
The Israeli Film Critics Association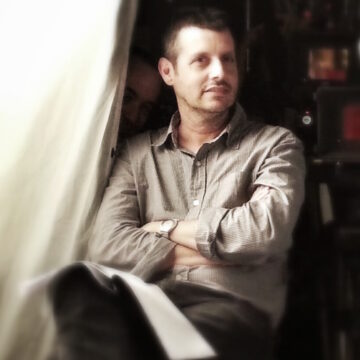 Yair Rave
Yair Rave is the film critic for Calcalist, and the founder of the popular movie blog Cinemascope. His podcast hosted some of the most important guests in Israel and the world, and his writing was also published in "Mako", "Pnai-Plus" and "Ha'ir". Rave is one of the creators of the documentary series "Celebration for the Eyes, the Story of Israeli Cinema", and the drama series "Kathmandu".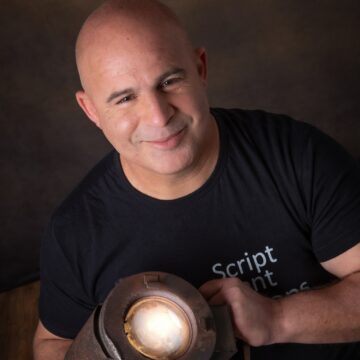 Matan Shiram
Matan Shiram is engaged in the craft of writing for over 20 years. First as a journalist, then as a film critic, and later as a screenwriter, director, script editor, a lecturer at film festivals, and as a facilitator of writing workshops for film and television. In recent years he has focused on key research issues in the field of writing – in-depth research on character design and development, as well as teaching based on the approaches and theories he develops.
From 2016 he officiates as a member in the Israel Film & Television Screenwriters Guild.
Hagit Bat-Eliezer
Hagit Bat-Eliezer is a poet, translator, poetry editor and theater and film critic. She is a member of the Israel Film Critics Forum, and of the Independent Theater Academy. She publishes a weekly critics review about movies, plays and dance performances on "yekum tarbut" site.
She has published 4 poetry books through "Carmel" publishing: Launching a Ship of Anticipation (2008), Experiences (2012), With a little help from my friends (2016), Power of Attraction (2020)
She also has an M.A. in Mathematics, and works in the computer industry.