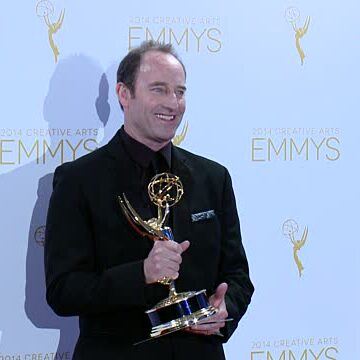 Skip Macdonald
Born and raised in California, as the son of a television editor, Skip Macdonald started his editing career in sound effects. He transitioned to picture editing as an assistant editor in feature films and then moved over to television. Some of his earlier works include Buffy The Vampire Slayer and Las Vegas but he didn't come into his stride until Season 1 of Breaking Bad. Since then he's been nominated for seven Emmy awards, nine Eddy Awards, and three Hollywood Post Alliance awards. Macdonald's most recent work includes Breaking Bad, Fargo, and Better Call Saul.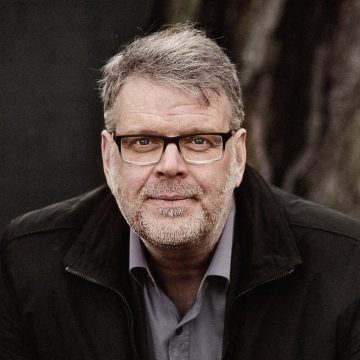 Hans Rosenfeldt
Swedish screenwriter and author. Hans Rosenfeldt is one of the creators of the incredibly successful and award-winning Scandinavian TV series The Bridge (2011-2018). The show has aired in more than 170 countries and also been successfully remade into a US version, The Bridge (2013-2014), as well as a British/French version, The Tunnel (2013). During his more than twenty years in the industry, Rosenfeldt has written, created and worked on a large variety of television and drama productions, such as Wallander (2009), Sebastian Bergman (2010) and The Sandhamn Murders (2012). His most recent work includes creating and writing the Netflix Original series, Marcella (2016). In addition to being one of Sweden's leading screenwriters, Rosenfeldt has also found success as an author. Together with Michael Hjorth, he makes up one half of the celebrated Swedish crime writing duo Hjorth & Rosenfeldt. Together their books have sold more than 3.5 million copies in over 30 territories worldwide.
The screenwriter Hans Rosenfeldt will hold a masterclass
during the festival / Three episodes of the TV series 'The Bridge' will be screened. The screening of the first episode will be followed by a Q&A with Rosenfeldt.
Hans Rosenfeldt's participation was made possible thanks to the
Swedish Embassy in Tel Aviv and The Israeli Writers Guild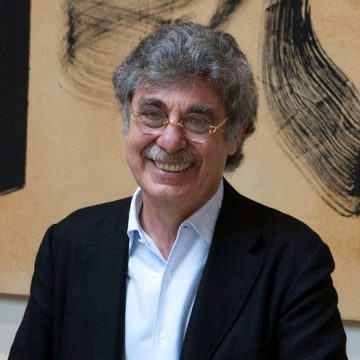 Hugo Sigman
President of the Festival
Co-creator and founder of K&S Films (Kramer & Sigman Films). K&S Films is considered to be one of the leading production companies of the Spanish-speaking film industry. With K&S Films, Hugo Sigman has produced the most relevant Argentine films of recent years. Among the most important productions is Damian Szifron's Wild Tales, which was an Oscar 2015-nominee, a candidate for the Palme d'Or at Cannes 2014, winner of the BAFTA for best foreign film, and the most viewed film in the history of Argentinian cinema. K&S Films has provided production services for the films The Revenant by Alejandro Gonzalez Iñarritu, Focus by Glen Ficarra, Lucky Luke, On the Road by Walter Salles, among many others. Currently, K&S Films is implementing new production services for companies like Netflix, Marvel and MGM.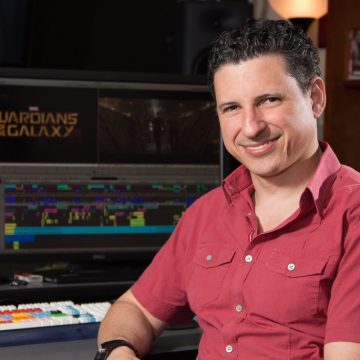 Fred Raskin
Acclaimed American editor. Fred Raskin began his career in the cutting room working as an assistant editor to Dylan Tichenor (Boogie Nights) and Sally Menke (Kill Bill), before taking on the tasks of additional editor on Paul Thomas Anderson's 2002 romantic comedy Punch-Drunk Love, for Revolution Studios. He then served as additional editor on Justin Lin's 2003 high-school crime story Better Luck Tomorrow, for MTV Films, and went on to edit four more of Lin's films - Annapolis, for Touchstone Pictures and The Fast and Furious: Tokyo Drift, Fast & Furious and Fast Five for Universal Pictures. Other recent editing credits include Quentin Tarantino's The Hateful Eight and Django Unchained, for which he received a BAFTA nomination, S. Craig Zahler's Bone Tomahawk, James Gunn's Guardians of the Galaxy and now Guardians of the Galaxy Vol. 2 for Marvel Studios. Raskin is a graduate of NYU's Tisch School of the Arts.
The editor Fred Raskin will hold a masterclass during the festival.
Two of the films he edited, 'Django Unchained' and 'Bone Tomahawk', will be screened.
'Django Unchained' will be followed by a Q&A with him.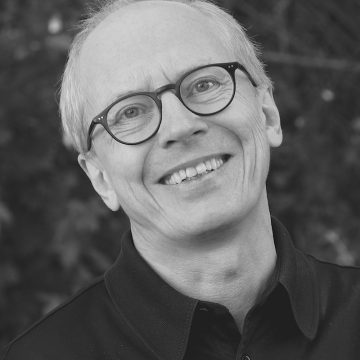 Janus Billeskov-Jansen
Jury Member of the Independent Short Film Competition
Danish film editor and director. Janus Billeskov-Jansen has worked on a large number of internationally acclaimed documentaries and fiction features, and has cooperated with most of the influential Danish directors in the past 30 years; most significant is the lifelong creative relationship with the Academy Award winning director Billie August. He is most well-known for The Hunt (2012), The Act of Killing (2012), and Les Miserables (1998). Billeskov-Jansen won the 2009 Sundance World Cinema Documentary Film Editing Award for his work on Burma VJ: Reporting from a Closed Country (2008). Since 1979 he has been teaching editing and narrative at The National Film School of Denmark.
The editor and director Janus Billeskov-Jansen will hold a masterclass during the festival.
Two films he edited, The Act of Killing and The Hunt, will be screened. The Act of Killing will be followed by a Q&A with the him.
Mr. Jansen's participation was made possible thanks to the Editors Guild.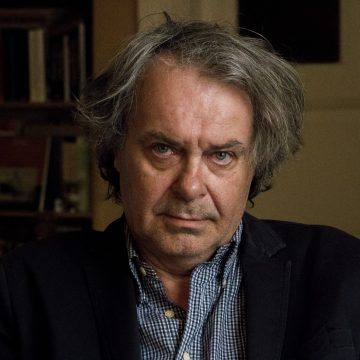 István Borbás
Jury Member of the Israeli Competition
Swedish commercial and feature film cinematographer who began his work with the acclaimed director Roy Andersson in 1984. During the past 30 years at Studio 24, Andersson and Borbás have created countless commercials and films of different lengths, from 15 seconds to 2 hours. Borbás has also participated in the creation and shaping of books, exhibitions, commercial, and billboard campaigns. All of these projects had the ambition to portray human joy, sorrows, and vulnerability in environments and situations we can all identify with. If shown in a specific way, even the most trivial situation (space, light, characters) can succeed in giving us a very precise description of human existence. Most of these projects received much attention in Sweden and internationally. His most recent work with Roy Andersson, A Pigeon Sat on a Branch Reflecting on Its Existence received the Golden Lion at the 2014 Venice Film Festival.
The cinematographer István Borbás will hold a masterclass during the festival.
The film A Pigeon Sat on a Branch Reflecting on Its Existence and a program of Roy Anderson's short films and commercials, shot by Borbás will be screened.
A Pigeon Sat on a Branch Reflecting on Its Existence will be followed by a Q&A with him.
Mr. Borbás's participation was made possible thanks to the ACT - Israel Association of Cinema & Television.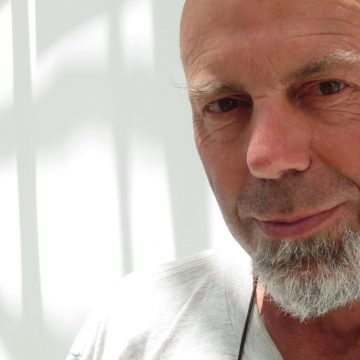 Luca Bigazzi
Italian cinematographer known for his work with Paolo Sorrentino on The Great Beauty (2013), Youth (2015) and This Must Be the Place (2011). Bigazzi won seven David di Donatello for Best Cinematography (and fourteen nominations) at the Italian Academy Awards. He also worked with directors such as Silvio Soldini, Mario Martone, Gianni Amelio, Francesca Archibugi, Michele Placido, Abbas Kiarostami.
The cinematographer Luca Bigazzi will hold masterclass during the festival.
Two of the works he shot, 'The Great Beauty' and the first episode of the series 'The Young Pope', will be screened.
'The Young Pope' will be followed by a Q&A with him.
Luca Bigazzi's participation was made possible thanks to the Italian Cultural Institute of Tel Aviv and Act - Israel Association of Cinema and Television Professionals.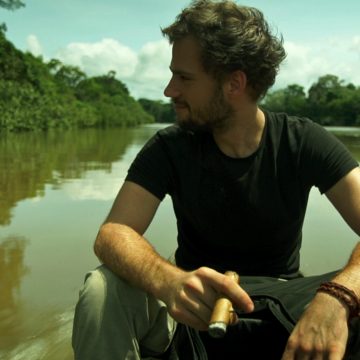 Michał Marczak
Jury Member of the International Competition
Polish director. Michał Marczak's latest film, All These Sleepless Nights, premiered at the 2016 Sundance Film Festival where it won the Best Directing Award. His previous film, Fuck for Forest, premiered at SXSW and Rotterdam IFF. The film is considered to be the most highly-screened Polish Documentary of 2013, being released cinematically in a number of countries. It was chosen by UK's Dazed and Confused magazine as one of the "top ten most innovative and genre-pushing docs of recent years". Marczak also occasionally directs music videos. His recent collaborations include Mark Pritchard featuring Thom Yorke, Radiohead, and Jacek Sinkiewicz. Currently, Marczak is in the development stage of his new science fiction feature film.
The director Michał Marczak will hold a masterclass during the festival.
His film All These Sleepless Nights will be screened at the opening ceremony of the festival; his film Fuck for Forest will be screened during the festival.
Michał Marczak's participation was made possible thanks to the support of the Polish Institute in Tel Aviv.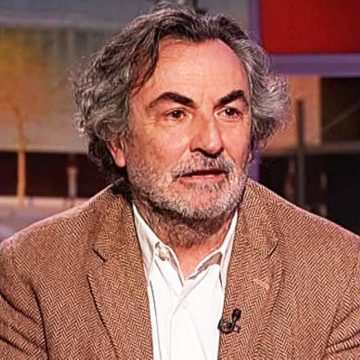 Antxón Gómez
Spanish art director. Antxón Gómez's outstanding art direction for director Pedro Almodóvar, with whom he started working in 1997 for the film Live Flesh, has gained him international acclaim. He has also collaborated on All About My Mother (1999), Talk to Her (2002), Bad Education (2004), Broken Embraces (2009), The Skin I Live In (2011) and I'm So Excited! (2013). A chemist by profession and a collector by nature, he started as an art director in 1993 with the Bigas Luna film Golden Balls. His other titles include the award winning Salvador (2006) by Manuel Huerga, Gaudi Afternoon (2001) by Susan Seidelman and The Monk (2011) by Dominik Moll. He won a Goya award for his art direction in Steven Soderbergh's epic film Che: Part One & Two (2008) and was nominated for The Skin I Live In, Bad Education and All About My Mother. In 2011, he was nominated at the European Film Awards for The Skin I Live In and in 2012 for Bruc, the Manhunt (2010) at the Gaudi ́ awards.
The art director Antxón Gómez will hold a masterclass during the festival.
'The Skin I Live In' and 'Talk to Her', in which he was the art director, will be screened during the festival.
'The Skin I Live In' will be followed by a Q&A with him.
Antxón Gómez's participation was made possible thanks to the support of The Honor Roll Program in Design for Stage, Film and TV Studies, Tel Aviv University, the Embassy of Spain in Tel Aviv and Act - Israel Association of Cinema & Television Professionals.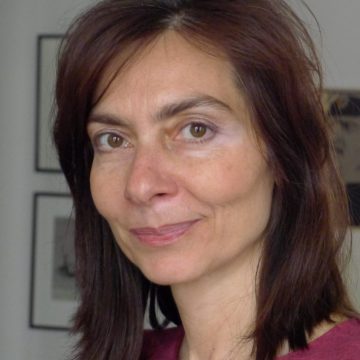 Dimitra Karya
Chairperson of the International Competition Jury
Artistic Director of the of the Cinéfondation Selection in Cannes Film Festival. The Cinéfondation is the student film section of the Festival, and one of the most prestigious in the world for student films. Dimitra Karya was born in Tashkent, Uzbekistan to Greek parents and studied French and literature at the University of Athens. Since 1992 she has been living and working in Paris. After a postgraduate degree in Russian, Central & East European Studies at the University of Paris 8 and a training programme in cinema, she worked for a few years at the SACD (the Society of Dramatic Authors and Composers). She joined the selection committee of the Cinéfondation 2006.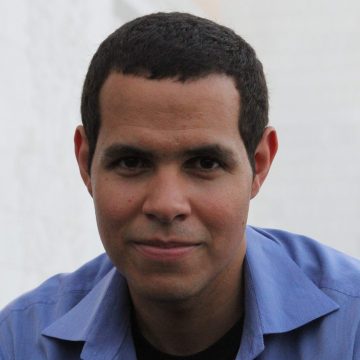 Ben Thompson
Jury Member of the International Competition
Short Film Programmer of the Tribeca Film Festival. Ben Thompson was born in London to a mix of Welsh and American parents, Ben developed a passion for films and film-making at a young age. After completing his degree in Film and Television Studies from Aberystwyth University in Wales he moved to New York with the aim of working in the film industry. He joined the Tribeca Film Festival in 2003 and began working with the filmmaker and programming teams. After half a decade of watching short film submissions Ben became the festival's short film programmer. When not programming, Ben gives talks at film schools to young filmmakers and students about festival strategy and submissions. His passion and enthusiasm for short filmmaking has lead Ben to direct and produce dozens of his own short films and documentaries and has screened at festivals around the world.
Zoé Rossion
Jury Member of the International Competition
Head of Distribution at Salaud Morisset, the short film distributor. Zoé Rossion completed her Bachelor of Fine Arts degree at the Geneva University of Art and Design in 2011. After studying History of Art and History of Cinema at the University of Lausanne, she completed a second bachelor's degree in filmmaking at the Cinéma du réel - HEAD–Geneva in 2015. She has directed short films that have been screened in international festivals.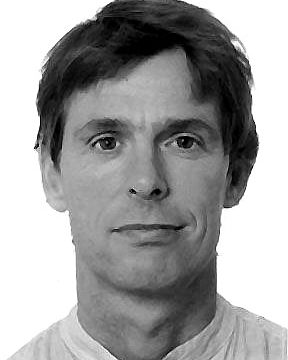 Cord Dueppe
Jury member of the Israeli competition
Head of Sales for interfilm Berlin. Cord Dueppe is responsible for licensing an ever-expanding catalogue of internationally successful and outstanding short films. He is also a member of the selection committee for the interfilm Berlin International Short Film Festival, curates special programs, and manages projects for interfilm's agency. Educated at the Free University of Berlin and New York University, Cord earned a Master's degree in Cinema Studies from the Tisch School of the Arts at NYU and was a film programmer and editor for 15 years at the Film Society of Lincoln Center in New York before moving to Berlin in 2010.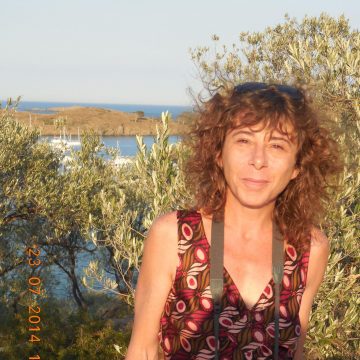 Anne Parent
Jury Member of the Israeli Competition
Manager of the Clermont-Ferrand International Short Film Festival's Short Film Market, one of the world's most important short film festivals. Anne Parent studied advertising and communication and worked in the performing arts and events in Paris. In 1996, she joined Clermont-Ferrand's founding team. As of today, 35 countries who are part of the market and it is attended by various professionals in the short film industry, including buyers, distributors, and program managers from around the globe.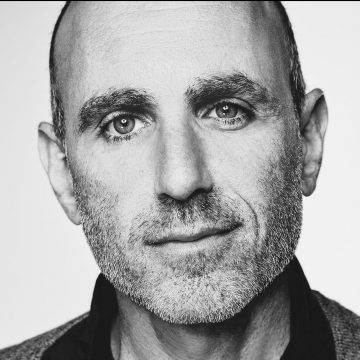 Joseph Cedar
Chairperson of the Jury for the Israeli Competition
Israeli director and screenwriter and a member of the Academy of Motion Picture Arts and Sciences. Joseph Cedar is a five-time Ophir Award winner, won the best screenplay award at the 2011 Cannes Film Festival, and was awarded the Silver Bear at the Berlin International Film Festival. Cedar wrote and directed Time of Favor (2000), Campfire (2004), Beaufort (2007, screenplay co-written with Ron Leshem) which was nominated for an Oscar, and Footnote (2011) which was also nominated for an Oscar. In 2017, his film Norman: The Moderate Rise and Tragic Fall of a New York Fixer was released in theatres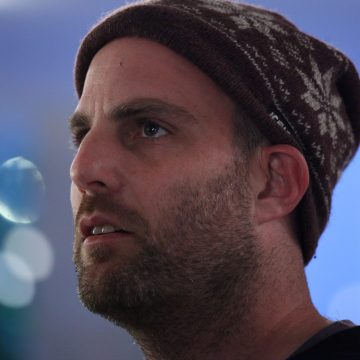 Eran Kolirin
Jury Member of the International Competition
Eran Kolirin's feature film debut as a director, The Band's Visit (2007), thrust him into the international spotlight, winning critical acclaim and over 50 prestigious awards from around the globe including eight Israeli Film Academy awards, two awards, and a special mention at the Cannes Film Festival and two European Film Awards. Kolirin's first credit was the screenplay for the film Tzur Hadassim, which won the screenwriting prize at the Jerusalem International Film Festival in 1999. In 2004, Kolirin wrote and directed the TV movie The Long Journey. The Exchange is his second feature film. In 2016, his film Beyond the Mountains and Hills was selected in the Un Certain Regard section in Cannes.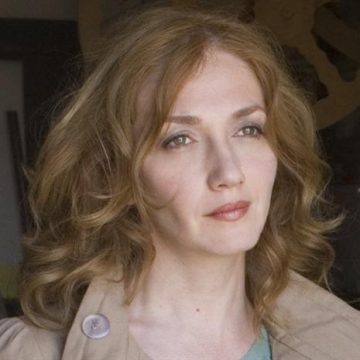 Evgenia Dodina
Jury Member of the International Competition
Evgenia Dodina is an Israeli actress in both cinema and theatre. She's a graduate of the GITIS Royal Art School in Moscow and played leading roles at the Mayakovsky Theatre. Evgenia joined the Gesher Theatre upon its establishment and took leading roles in the majority of the theatre's productions, for which she has garnered praise and enthusiastic reviews. She joined the Habima Yheatre in 2007, where she continues to perform today. She's starred in films including Saint Clara (1996) directed by Ari Folman and Ori Sivan, Nina's Tragedies (2005) directed by Savi Gabizon, One Week and a Day (2016) directed by Asaph Polonsky, Past Life (2016) directed by Avi Nesher, and Anna (2015) directed by Or Sinai, which won first place in Cannes' Cinéfondation student film competition. She received a nomination for an Ophir Award for best supporting actress in There Were Nights (2010) and won the best actress award in the Haifa International Film Festival for her role in Invisible (2011).
Elite Zexer
Jury Member of the International Competition
Israeli director. Elite Zexer graduated from Tel Aviv University, where she received both a BA and MFA, the latter in film directing. Her debut feature film, Sand Storm, which she both wrote and directed won the Grand Jury Prize at the 2016 Sundance Film Festival's International Competition, won six Israeli Academy Awards including best film, and was chosen as Israel's submission for the Oscars. Her previous films include the shorts Take Note, which won the Best Fiction Film Award at the Tel Aviv International Student Film Festival, and Tasnim, which participated in over 140 film festivals around the world and won several international awards.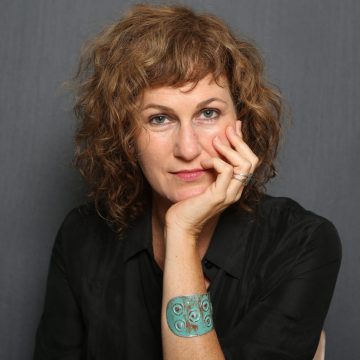 Anat Shperling
Jury Member of the Israeli Competition
The founder and director of the International Women's Film Festival in Rehovot, a festival focusing on films made by women and that places women at their center. The festival served as a professional platform for artists from Israel and worldwide, and was a catalyst leading to changes in the awareness for women's cinema and discussion of the representation of women in the Israeli film industry.
In 2004 Anat founded Women in the Picture (RA) that strives to transform the representation of women in the Israeli film industry. The association's flagship project was the International Women's Film Festival in Rehovot. Following the conclusion of the festival, the association operates a project that awards grants to Israeli women filmmakers, and every year, together with its partners, grants a total of 300,000 NIS for the promotion of scriptwriting for feature films.
At the beginning of 2016, Anat, together with her partner Yifat Anzelevitz, founded Toya Media and Digital Games. The company creates action and adventure games for the Minecraft platform. The games are inspired by the life stories of trailblazing women.
Until recently, Anat Shperling also served as Chair of the Film Repertoire Committee for the National Culture Basket Program.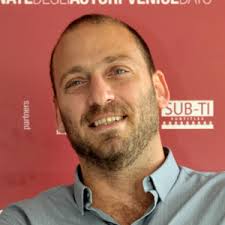 Amir Manor
Jury Member of the Independent Short-Film Competition
Director, screenwriter and producer. Graduate of the Film and Television Department at Tel Aviv University. His directing career began with a series of shorts and medium-length films. Among these was Reds, which earned him first prize for the Best Drama at the Jerusalem Film Festival in 2007 and Ruin (2009) which was screened commercially. His first feature film was Epilogue which opened in the Venice Film Festival, won multiple prizes over the world and was released at theaters in Europe and America. His second film, The House on Fin Street got accepted to L'Atelier in Cannes Film Festival and is about to be shot during 2017. Manor produced the sci-fi comedy OMG I'm a Robot that recently been purchased to be re-made as an American TV series. Manor also teaches cinema and script writing as well as developing projects as a script editor.
Zohar Wagner
Jury Member of the Independent Short-Film Competition
Documentary filmmaker and performance artist. Zohar Wagner's work explores femininity, body image, female sexuality, and the balance of power between men and women. Her self-revealing 4 feature length documentaries draw a fascinating portrait of a modern woman who refuses to bend to conventions and one that tries to define a modern feminine identity. Wagner's films include Zorki (2006) Stretch Marks (2009), Doll - Why Did You Dance Naked? (2012), and A Tale of Two, (2016). She is also a singer-poet in the band Zohar Wagner and the Stinkers.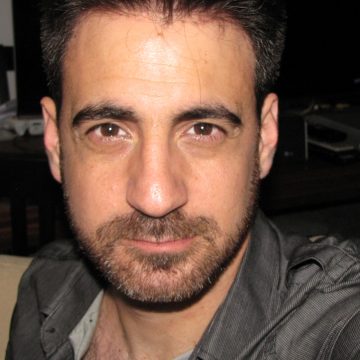 Dr. Pablo Utin
The Israeli Film Critics Association
is a film critic and scholar. Utin teaches at the Steve Tisch Film School, Beit Berl School of Arts and Shenkar. Utin is the author of the books The New Israeli Cinema: Conversations with Filmmakers (Resling, 2008); Lessons in Cinema: Conversations with filmmaker (Asia Publishers, 2016); A Requiem for Peace: The Israeli-Palestinian conflict in Israeli Cinema ( Safra Publishers, Forthcoming, 2017); He is the co-editor of the booklet The Transparent Look: Filmmakers on the cinema of Eitan Green (TAU, 2008)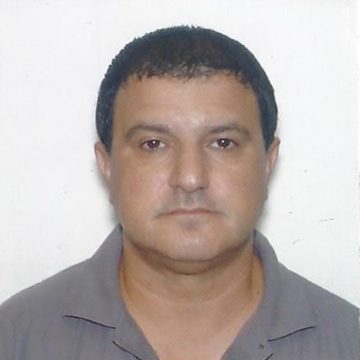 Albert Gabay
The Israeli Film Critics Association
Albert Gabay is a graduate of the Tel Aviv University's School of Film and Television, where he majored in production. He has 30 years of experience in the fields of television – magazines and documentary films. Albert is a film critic, director and producer, a cinema historian and lecturer. He is also the producer, editor and host of Channel 1's veteran television program dealing with cinema – Telecinema.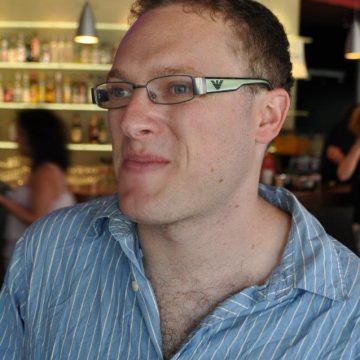 Ofer Libergal
The Israeli Film Critics Association
Ofer Libergal is a graduate of the Tel Aviv University's School of Film and Television, with a major in production. Since 2010, he has been the film critic of the Srita.net website. Articles and reviews written by him have been published in other online sites and magazines. In 2016, a book of his poems entitled Alef was published.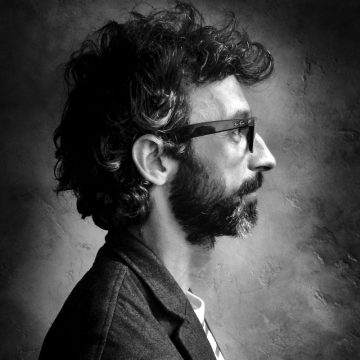 Karim Ben Khelifa
Award-winning photojournalist Karim Ben Khelifa is widely known for his coverage of the Middle East conflicts, especially the Iraq and Afghan wars, where he covered the insurgent sides. Ben Khelifa has freelanced for Time, Vanity Fair, Le Monde, The New York Times Magazine and dozens of other publications.
He has worked in more than 80 countries and territories and has had exhibition on four continents. Karim has been a member of the advisory board of the Observatory for Photojournalism of the French Ministry of Culture and Communication, and is part of the committee that nominates photographers for the World Press Photo Foundation's prestigious Joop Swart Masterclass. In 2012, he was the Carroll Binder Fellow at the Nieman Foundation for Journalism at Harvard where he has given talks and lectures in different schools of Harvard University. In 2015, the Sundance Institute named Ben Khelifa a Doris Duke New Frontier Fellow. He is currently a Visiting Scholar at the Open Documentary Lab at the MIT in Cambridge.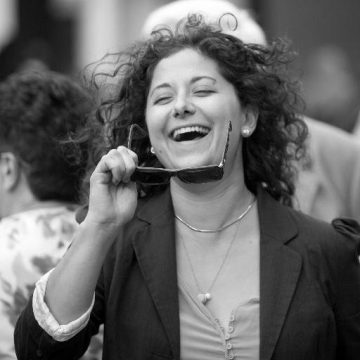 Helene Adamo
Creative Technologist. Bridging art and technologies has always been her obsession. She has always pushed the boundaries of storytelling and technology. Half-geek and half-creative mind, she has led large multi-disciplinary teams in developing complex new-media productions for more than 10 years. She is the producer of VR project The Enemy.