Cinematheque TLV Theatre 2
14.6.2022, 14:30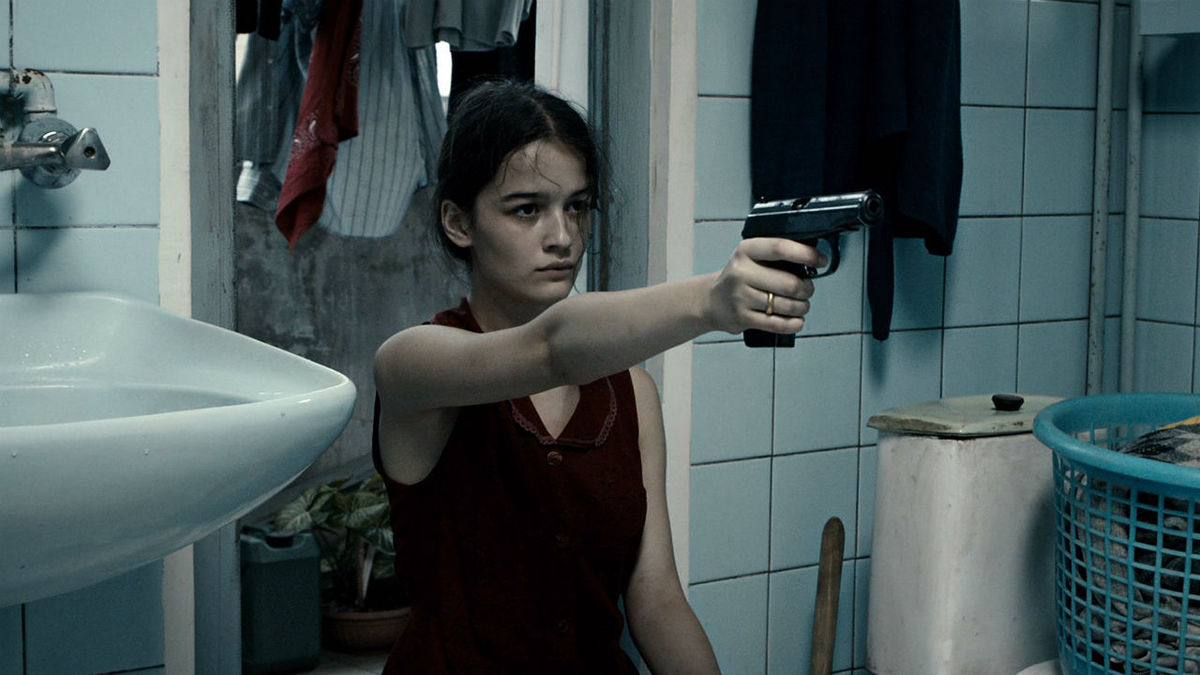 Cinematheque TLV Theatre 2
14.6.2022, 14:30
The screening will include Q&A with director and screenwriter Nana Ekvtimishvili.

Winner of the Heart of Sarajevo Award at Sarajevo Film Festival, C.I.C.A.E. Award at Berlinale Forum 2013.
1990s in Tbilisi, the capital of Georgia, which had just gained independence after seven decades of Soviet rule, 14-year-old Eka and Natia are growing up. Eka, whose father is absent, lives with her mother in a book-laden apartment, and has to deal with two suitors - a romantic and a bully, who have no interest in war and politics. Nana Ekvtimishvili, together with Simon Gross, draws an autobiographical story about female adolescence that takes place in a male militaristic atmosphere on a national and personal level. The episodic plot structure, the sensitivity, the impressive mastery of the cinematic medium and the wonderful acting of the two actresses make the film a great cinematic experience.
In Bloom – Tribute to Nana Ekvtimishvili (including Q&A)
Director:
Nana Ekvtimishvili, Simon Gross
Cinematography:
Oleg Mutu
Production:
Simon Gross, Marc Wächter
cast:
Lika Babluani, Mariam Bokeria, Zurab Gogaladze, Data Zakareishvili
Screenwriter:
Nana Ekvtimishvili